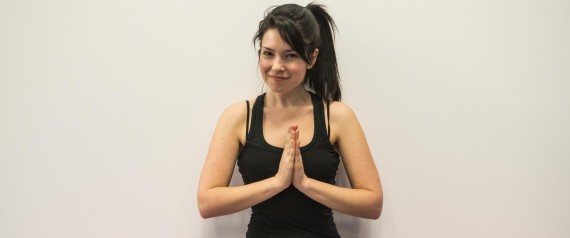 Damon Dahlen/Huffington Post
Sometimes, life just gets too busy for yoga class. Or maybe you're in the mood for a little at-home or park practice. Whatever the case, when it comes time to strike a yoga pose, sometimes it's hard to pick which ones will satisfy your yoga cravings.
That's why we've put together a handy yoga GIF guide. Whether you want to have some fun with a friend, relieve back pain or just get the basics down, here are all the yoga GIFs you want, when you want them. Click each GIF in our cheat sheet below for more info.
Yoga Poses To Do Every Day

Partner Yoga

Yoga To Help With Back Pain