ICYMI Health features what we're reading this week.
Our news diet this week took a depressing, gender-based turn after we read a disheartening report about how science is still viewed as a male profession around the world.
We learned that women who suffer from domestic violence are likely at risk for traumatic brain injuries. We listened to a radio interview detailing the struggles of women with depression during pregnancy and early motherhood. And finally — a bit of good news! — one of our coworkers reported on a controversial new study, which showed that subliminal messaging during sleep can help reverse gender bias.
Read on and tell us in the comments: What did you read, listen to and love this week?
1. The Women Who Face More Traumatic Brain Injury Than NFL Players — The Huffington Post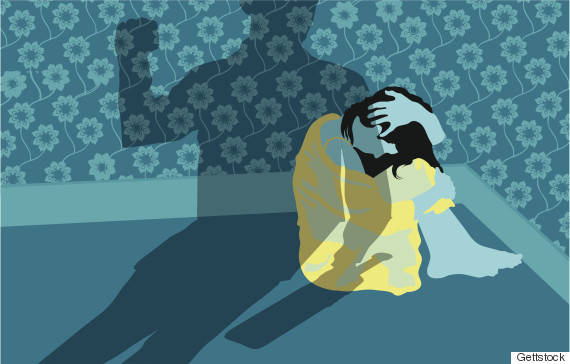 Head trauma caused by domestic violence isn't being tracked, and and there may be millions of women suffering from it in silence.
Quote: "It's changed me for the rest of my life," Walker said. "My short-term memory is shot. I'll be writing and I'll mix up letters. All of a sudden, I'll write an E backwards. I had to find a new normal for myself."
2. Some of Your Best Anecdotes Are Probably Stolen — Science of Us
In a recent study, almost half of participants admitted to hearing someone else's story and passing it off as their own.
Quote: Some of the students said they'd heard the story so many times they'd started to think of it as their own. Some said they were trying to impress their audience; others admitted they just liked the story, and so they took it. And some argued that a story is just more entertaining when told in the first person, regardless of its veracity.
3. Game Face — This American Life
This American Life staffer Elna Baker reveals to her coworkers (and the world) that she has a chronic blushing condition and her producer sets out to see if she can be cured.
Quote: You worry you're going to blush, and then the worry makes you blush, and then you're embarrassed that you're blushing, so you blush harder.
4. How Sleep Can Help Us Get Rid Of Deep-Rooted Stereotypes — The Huffington Post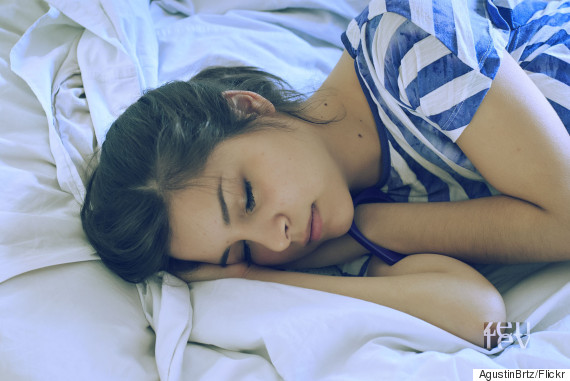 In a controversial new study, sleepers who heard the sound pairings "women-science" or "black-good" were 50 percent less gender or racially biased when they awoke.
Quote: If the interventions can affect decision-makers, it raises the question of "whether people in positions of authority in society, such as judges and police officers, and perhaps people who make hiring decisions, should have their unconscious bias evaluated and perhaps trained to some standard."
5. What Good Is Thinking About Death? — The Atlantic
Actively thinking about death may be the best way to defend against the terror that accompanies it.
Quote: Americans are the best in the world at burying existential anxieties under a mound of French fries and a trip to Walmart to save a nickel on a lemon and a flamethrower.
6. Science Still Seen as Male Profession, According to International Study of Gender Bias — Science
In a recent study, even young, female and college-educated respondents associated science with being male.
Quote: Close your eyes and imagine a scientist: peering into a telescope, flicking a glass vial in a lab, or sitting at a computer typing out a grant proposal. Did you picture a man or a woman? The answer depends on where you live.
7. What ESPN Got Wrong When Reporting About Madison Holleran — The Huffington Post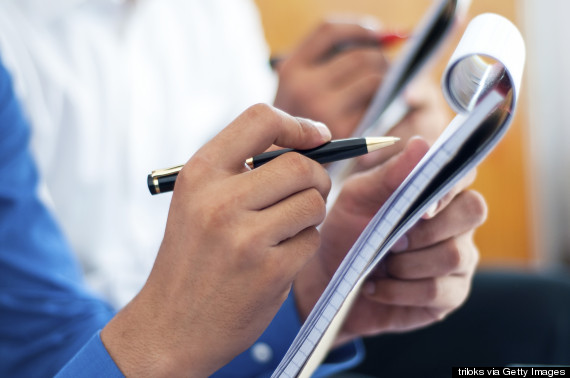 Last month, ESPN published a 5,000-word, Instagram-laden account of the life and death of Madison Holleran, a University of Pennsylvania track athlete who died by suicide, that was widely shared on the Internet. In doing so, the writers and editors violated fundamental media guidelines for reporting on the subject.
Quote: Part of what makes the piece so compelling is a series of storytelling devices and disclosures that also make it, frankly, irresponsible. What most people don't realize is that ESPN's coverage of Holleran's death could potentially harm vulnerable individuals.
8. The Tampon: A History — The Atlantic
Despite the fact that half the world's adult population menstruates, history has treated the tampon like an object of shame.
Quote: The tampon is still taboo enough to be the central prop in one of the only Fifty Shades of Grey scenes deemed too risqué for the movie adaptation.
9. Pregnant Women With Depression Face Tough Choices, No Easy Answers — Fresh Air
Andrew Solomon, author of the New York Times Magazine cover story, "The Secret Sadness of Pregnancy With Depression," discusses the stigma surrounding depression during pregnancy and early motherhood.
Quote: Let me tell you, depression is exhausting and overwhelming and difficult. And keeping secrets is exhausting and overwhelming and difficult. And to be pregnant and depressed and trying to keep a secret is to put someone under an almost inconceivable strain.
Follow Us On Pinterest
|
Like Us On Facebook |

Follow Us On Twitter